Dear jkidphilly families,
We are so excited to officially welcome our new jkidphilly Director, Lisa Litman! Lisa comes to us with so much knowledge and expertise about Jewish engagement and education. You can read her full bio here.
And now…an introduction from Lisa: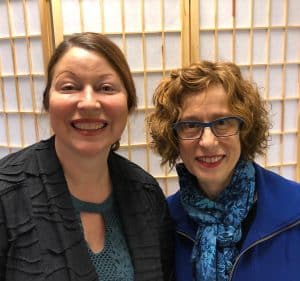 Hello jkidphilly families! I am proud to say I'm a native Philadelphian, and yes, I put mustard on my soft pretzels! At one time or another, home has been in Center City, Bucks County, Wynnefield, the Northeast, West Philly, and now Lower Merion, so I've come to know and love many of our neighborhoods. I am eager to meet you and play in your neighborhood soon.
My other name is "Bubbie," a title to which I've always aspired. (Years ago I lent my voice to an early iPhone app, iBubbie, to help me get ready.)
My passion is helping people of all ages create meaningful — and sometimes new — Jewish traditions for their growing families. I am excited to work with the exceptional leaders and educators here at Jewish Learning Venture and around our fair city. 
Shabbat Shalom from Lisa, Gabby, and the jkidphilly team