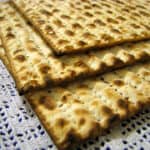 Whether you are looking for videos, crafts, explanations, or more, jkidphilly is your one-stop-shop for all things Passover.
Come for the seder meal;
stay for the endless array of ways to celebrate with your jkids!

Everything you wanted to know about Passover – and more!

Crafts and games for a super fun Passover

So many easy and delicious Kosher for Passover recipes!

Videos for all ages

Get into the spirit of Passover with this playlist

There's nothing like a PJ Library book!
PJ Library is full of wonderful Passover stories to share. These are some of our favorites: