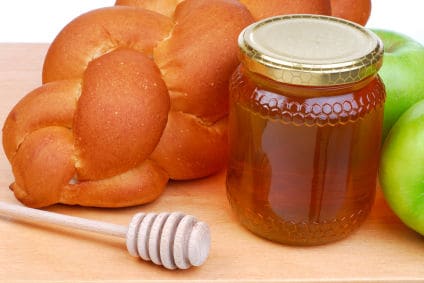 This year (5779 on the Jewish calendar and 2018-19 on the Gregorian calendar) Rosh Hashanah begins at sunset on Sunday, September 9th.
Rosh Hashanah occurs on the first and second days of the Jewish month of Tishri. In Hebrew, Rosh Hashanah means, literally, "head of the year" or "first of the year." Rosh Hashanah is commonly known as the Jewish New Year. The celebration of this holiday is marked with both joy and solemnity, as it is the day on which the whole world is judged for the coming year. Rosh Hashanah is the birthday of the world, as it was on this day that God created man on the 6th day of creation.
jkidphilly Celebrates Rosh Hashanah
We have some fun recources to help you and your jkids celebrate the Jewish New Year, including:
BimBam teaches us the blessings over the apples:
Learn the Blessings Over Apples for Rosh Hashanah with Shaboom!
Check out our Rosh Hashanah playlist!