Hachnasat Orchim/Welcoming Guests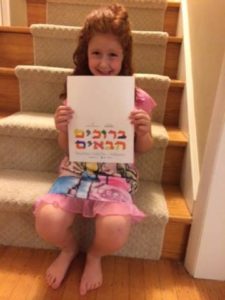 Welcoming Guests is such an important Jewish value to teach our young children!
Hachnasat Orchim comes from the Biblical story of Abraham and Sarah in the Book of Genesis: when guests unexpectedly arrived at the tent of Abraham and Sarah, the couple warmly welcomed the visitors, made them comfortable, and fed them generously.
We can teach our children how to be hospitable when friends come for a playdate, when guests come for Shabbat dinner or anytime an unexpected guest should arrive! Sukkot is a Jewish holiday when we have the opportunity to welcome guests into the Sukkah.
Download and print our "Welcome sign" for your jkids to color.
There are so many great PJ Library books about welcoming guests! Here's a complete list.