Hakarat HaTov/Recognizing the Good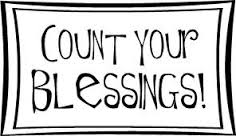 What if you spent the next 30 days of your life helping your family to recognize and appreciate what is good in your lives? Explore the middah (Jewish value) of "Hakarat Hatov"–recognizing the good. We have resources and ideas to support you and your jkids as you count your blessings.
Jewish tradition has morning prayers and blessings that help us to appreciate all that we have as soon as we wake up. "Modeh Ani L'fanecha" is a prayer that some people say every morning to remind themselves to pay attention to all the good in their lives from the moment they open our eyes.
Can you pay attention to the good things in your life?  Here are some ways you can do it!
Say thank you to someone who has helped you. Download and print thank-you cards to color.
Draw a picture of something that makes you happy.
Visit a friend for a play date.
Say a blessing before eating good food.
Come to one of our jkidphilly events this month where "Little Hands Make a Big Difference."
Read one of these PJ Library books.
Take a bike ride and notice the way your body works while you look at all the beauty in the world.
Download and fill out these Gratitude Strips to name and remember all the good in your world.
This is a morning blessing that you say to appreciate how amazing the world is.:
Baruch Ata Adonai Elohenu Melech HaOlam Oseh Ma'aseh V'reshit –Blessed Are You Holy One, Sovereign of Time and Space, For Continually Doing The Work of Creation.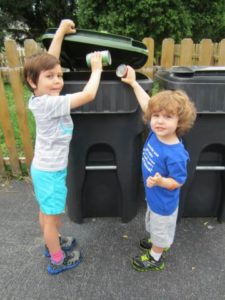 Here are some ways that you can appreciate nature and help keep the world amazing:
Pick some leaves and do a leaf rubbing or a leaf collage.

Pick up trash in a park or playground.

Help take out the recycling in your house.  This helps our earth stay healthy.

Take a nature hike.  Look at the beauty in the woods.

Water plants in or outside your house.

Take a look outside as the sun comes up or as the sun sets.  What colors do you see?

Read one of these PJ Library books about nature.
Morning blessings
Baruch Ata Adonai Elohenu Melech HaOlam Sheasah li kol tzarkey –Blessed Are You Holy One, Sovereign of Time and Space, Who Provides For All My Needs. This is a morning blessing that you say to be thankful for having all you need.
Think about all of the things you have.  Each day this week, consider one of things that you have and then do the activity to show your appreciation.
Toys/Dolls:  How do you appreciate the wonderful things you have?   Write a thank you note to someone who has given you something you treasure.
Food:  Look in your pantry at all the food you have.  Donate canned goods to a soup kitchen or pantry.
House/Shelter:  How many rooms are in your house? Help keep your house clean. Can you sweep the floor?  Wipe the counter?  Put away your toys?  Make sure your laundry is in the basket
Bed/Blankets:  What makes your bed cozy? Enjoy a PJ Library book with your mom or dad in your bed tonight. Try this shema pillowcase activity.
Clothes: Today is a good day to set aside clothing that you have outgrown. Hand it down to someone who needs it, a cousin, a friend, or a shelter.
Friends: Make a list of your favorite friends. Invite one over for a playdate.  Take a picture or draw one of you and your friend. Send it to us.
Family:  What is something your family loves to do? Take a picture or draw one of your family's favorite activity.
The Shecheyanu blessing is said when you do something for the first time, when you reach a milestone.  This week, make a Shecheyanu book to honor your "firsts." Choose 7 of the following prompts and create your very own book! Draw your own pictures or use photos from those moments and staple the pages together to make a "Shecheyanu" book!
My first day of school
My first friend
My first vacation
My first food
My first Chanukah
My first trip to the zoo
My first Purim costume
My first tooth
My first trip to a restaurant
My first Passover seder
Gabi and Rafael teach us how to be grateful and recognize the good in our lives in this episode of "Shaboom!" – the wonderful BimBam series about Jewish values for kids and their families. The parent version of this episode can be found here.