Bikur Cholim/Visiting The Sick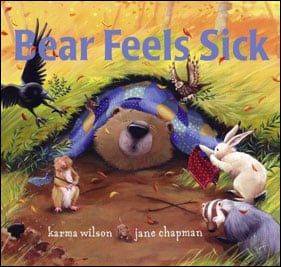 It is never too early to engage young children in the Jewish value of visiting the sick. Whether it is empathiszing with a friend who isn't feeling well or visiting a grandparent or other loved one who is ill, we can give children the tools that they need to be kind and caring. Here are a few tools from jkidphilly that will help your family do the mitzvah of Bikur Cholim:
Download and Print a "Bear Hug" card–Color and write a messgae for a friend who needs some extra love!
Download and Print a "Cup of Tea" card–You can color this card, attach a tea bag with tape and share with a friend who needs some cheer!
Check out this easy project–make a Boo Boo Bunny to comfort your jkids when they need some ice to feel better!
Here's a helpful article about Visiting the Sick with young kids.
We love this great PJ Library book that shows all the ways that friends help bear when he is sick!