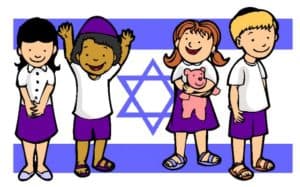 There are so many wonderful ways to introduce jkids to the land of Israel, building a connection to and love of Israel from a young age. For young children who are just learning about what a country is and about where they live, learning about another country that is quite far away may be very abstract. But you can create experiences that children will enjoy and easily relate to right in your own home that will build connections to that far away place! For example, you can:
Read: What is your child's favorite PJ Library book about Israel? Reading together, from a young age, helps to inspire children's curiosity. Look through your child's PJ books about Israel and name the places that you see that one day you can visit together. If you've been to Israel, share favorite memories or pictures of the places that you're reading about. (Just in case you're not yet signed up for our free PJ Library program, click here).
Eat: Israel, much like the US, is a culinary melting pot of the cuisines of the different countries where its citizens have come from. There are certain foods that we recognize as uniquely Israeli–falalfel and pita; hummus and Israeli salad. Get in the kitchen with your kids and chop up veggies for an Israeli sald or mash up chick peas for hummus. Frozen falafel is found in many grocery stores. Play some Israeli music while you eat! Here's a young kid-friendly recipe for making hummus.

Listen: There is so much great music coming from Israel–traditional folk music and also classical, pop, jazz and even hip-hop. With the technology available to us, it's easy to go online and listen to radio stations from Israel. Fun, easy way for kids to hear spoken Hebrew and some really great music!
Celebrate: Yom Ha'atzmaut celebrates the day that Israel became an independent country–May 14, 1948. Every year, there is a community-wide celebration of Israel in Philadelphia featuring Israeli music, food and crafts and many synagogues have special celebrations. Check out our jkidphilly calendar to find a fun Yom Ha'atzmaut celebration near you.
Watch: Here are some fun video clips about Israel for jkids of all ages–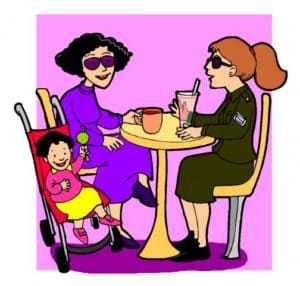 For parents: Check out our Yom Ha'atzmaut Pinterest board for lots of fun activities and craft ideas connected to Israel that you can use all year long! Download a copy of our Lone Soldier card for your jkid to complete and personalize. Send to the Lone Soldier Center.

Here is an article called Israel, Zionism & Us about our connection to the country and its people that parents may enjoy.