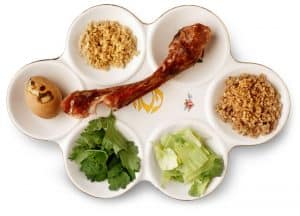 by Robyn Cohen
As many of us have learned throughout the years, the Passover seder is about many things. One of them is to feel like we are personally going out of Egypt. And, this year, it feels like we are experiencing our very own plague. This is certainly a challenging situation, but together we can figure this out :)
Whether your previous seders have been small or large, one thing everyone seems to have in common is that this year will be a little different. Just like the four questions, Ma Nishta Na Ha Lilah Ha Zeh: Why is this night different than all other nights…this year we have more questions than ever!
So, together, we will take a strategic pivot. Although it may be appealing to think about skipping the seder this year, rituals are important, and family rituals are now even more important. We can't wait until later to make our kids (or ourselves) feel better, let's seize the moment to create a positive seder experience for our children. We can do it!
To get started, we need a few things:
Haggadah:
Although my family celebrates with 60+ people, it is never at our house; therefore, we don't own any haggadot (or enough for my immediate family). PJ Library has been working diligently to meet that need and has downloaded the haggadah onto a PDF that will come straight to your inbox. You can then share it with your family members. Go here to get it emailed to you.
Fun, yet easy props at the table:
Download these masks and decorate them with the plagues so you can hold them up during the seder. Make frogs, decorate placemats. Make a seder plate. If you don't have the supplies for a real seder plate, here is one you can color in and put on your table. Check out our pinterest board for inspiration.
The Four Questions:
Do your kid usually learn the four questions at school? Here is a great video from Shaboom that you can all watch and learn together.
The Big Question: Who will be at your table?
If you would like to be connected to your extended family or friends and are comfortable using technology, you can get Zoom (for free!) on your computer or phone so you can see everyone that you are usually with during the seders. Set a place at the table for your laptop/ipad/phone and see all of your seder guests. (You can even zoom before dinner and come back together again afterwards.) The leader can lead and you can follow using the same haggadah version. It will be fun to see everyone's faces (and their fun seder props!). For our Zoom seder, each family (who would like to) will be in charge of leading a song or reading. I know this doesn't work for everyone and it will be different this year, but we will all try our best to make it as positive an experience as possible!
Maybe you want to do a seder with your immediate family only. Never led a seder before?  You can find some great resources here and here. And, whether it is casual or dressy, wear what you would normally wear at your seder.
Bring your smile and a sense of humor (and maybe some marshmallows):
Our family will still throw marshmallows at each other for the plague of hail. Don't have any? Perhaps order some now or create your own surprise way to liven up your seder with a smile. Have legos, playdoh? What are your ideas to help create a positive experience? Let us know.
We end the seder by saying Next Year in Jerusalem. I will add, Next Year in Person. But, until then, I sincerely wish you a creative and happy seder experience. Please reach out to our jkidphilly team with any questions–we are here to help you.
Chag Sameach!
Robyn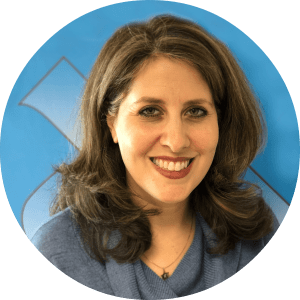 Robyn Cohen, Ph.D. is Director, PJ Library in Philadelphia. In addition, Robyn supervises our jkidphilly Parent Ambassador program, and also runs jkidphilly programs on a monthly basis. She has experience working in the Jewish community with families of young children, teens, and college students. Robyn is a psychologist and her dissertation focused on children's bedtime habits and routines. She and her husband are the proud parents of four wonderful jkids. Robyn has a B.S. in Psychology from Binghamton University, a M.A. in School Psychology, and a Ph.D. in School and Counseling Psychology from Northeastern University.