Dear jkidphilly families,
Are Groundhog Day and Super Bowl Sunday Jewish holidays?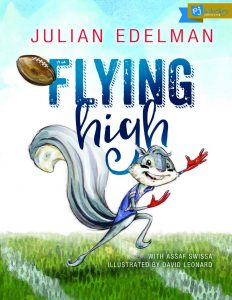 Consider their themes. Jewish holidays often have an agricultural component, and Groundhog Day is hopefully the harbinger of spring. Super Bowl has all the elements of a great Jewish holiday: a great story of opposing sides; family and friends gather to retell the story with a new perspective each year. There is an epic battle, music, rules and commandments, and of course festive foods.
If you need a "haggadah" or book to go with the day, try reading New England Patriot Julian Edelman's PJ Library book, Flying High.
A great way to prepare for the holiday is going to a jkidphilly event in the morning! Check out our calendar for one of several events of story, song, food, and fun.
I look forward to seeing you soon,
Lisa and the jkidphilly team