Dear jkidphilly families,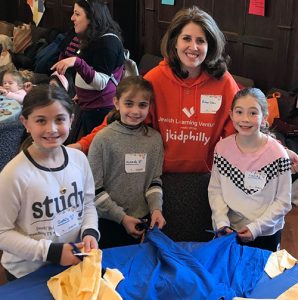 How can we build on the inspiration from MLK Day?
Many of us participated in events where people of varied backgrounds and generations joined together to work for the common good. That's powerful stuff, and it felt great. You can see some of our pictures here.
Let's continue this weekend at another fun and meaningful family volunteer event at Jewish Family and Children's Services in Bala Cynwyd.
We are partnering with Challah for Hunger, Our Closet, the Jewish Relief Agency, and Repair the World, so you can count on activities that are appropriate for all ages. For information and registration, click here.
See below for all our great family activities coming up!
I'll look for you,
Lisa and the jkidphilly team